Tax planning is an important component of a successful accounting strategy for residents of the Greater Niagara Region.
We have the experts on staff to help.
Niagara residents will sometimes overlook the impact taxes can have on their financial plan. At iA Private Wealth, we never do.
We believe tax planning is an integral part of an overall financial plan. We bring our expertise in tax planning to all of our financial planning analysis to help Niagara residents maximize their financial returns.
Nobody likes paying more taxes than they have to.
Successful tax planning will ensure that the hard work you have put into creating your financial wealth will not be eroded through neglected tax considerations.
Meet Our Tax Expert
Find Out More
Disclaimer: 
*iA Private Wealth, does not provide any income tax preparation service and does not supervise or review any income tax returns.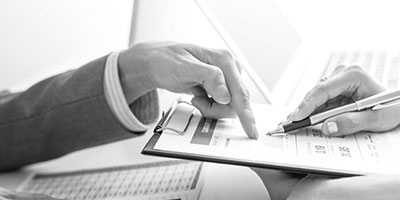 Tax Planning Services
Tax Analysis & Planning
Tax Preparation Services*
Talk to us about our broad range of financial planning services.
Contact Us