At iA Private Wealth, we will help you join a growing group of successful retirees who call Niagara home.
Niagara is a great place to live and work. There is no doubt about it.
We think that Niagara is an even better place to retire. That's why we take retirement planning so seriously.
Successful retirement planning will allow you to take advantage of all of the great activities Niagara has to offer. Whether it be golf, gardening, country hikes or relaxing with a glass of wine, Niagara's attributes are best enjoyed when you have the peace of mind that accompanies a successful retirement plan.
It's never too early or late to plan for retirement.
Whether you are just beginning your working years, or coming to the end of them and looking to retire, a financial road map will help you achieve your goals. Let iA Private Wealth be your guide.
Meet Our Advisors
Get Started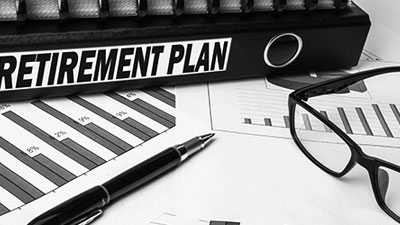 Retirement Planning Services
Retirement Income
Analysis & Planning
RRSP
Registered Retirement Savings Plan
RRIF
Registered Retirement Income Fund
LIRA
Locked-In Retirement Accounts
LIF
Life Income Funds
Talk to us about our broad range of financial planning services.
Contact Us